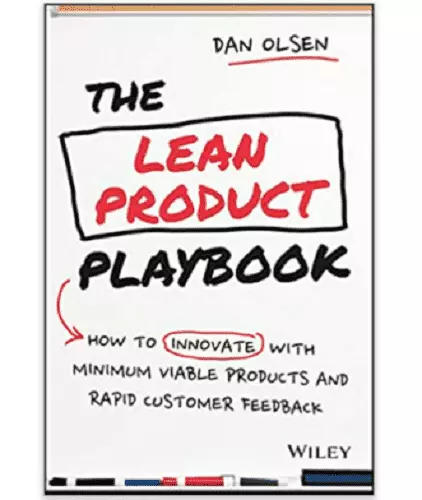 Building lean products is all the rage, but how do you get there? The Lean Product Playbook: How to Innovate with Minimum Viable Products and Rapid Customer Feedback. This is a great resource and guide on how to use lean product practices to build better products.
When trying to learn about lean processes, this guide text is practical and informative. Helping learn the lean practices you can use to build software products that customers love. The ideas presented work for small companies, with less defined roles for the teams. The lean ideas here work for start-up companies. In addition, the ideas work for large and well-established companies, where roles and processes can be well defined. . As well as anywhere in between.
There is a simple fact about software and product development that is often overlooked. That is there is so much failure. Failure in projects to meet original goals. Failure in products to capture the needed user base or to solve needed problems and meet objectives. Software failure is an ever-present hurdle to overcome. The ideas in lean development help to not only address many issues causing software product failure but to overcome them entirely and help ensure success.
The lean product movement
Lean product has been a movement bringing exciting and valuable ideas to product development. The ideas have helped challenge many traditional practices and processes. Not just on how to go about building software products, but also challenging expectations and ideas on teamwork to help build those software products. As well as what is truly needed to go about building successful products.
However, even with all the information out there on lean, it can be difficult to adopt the ideas within teams. Teams can be stuck in more traditional practices. Or, they may be required to do certain things or go about work in specific ways due to pressures and requirements from outside of the team.
The Lean Product Playbook helps teams understand the concepts of lean and to challenge the status quo of their work and their organizations. Helping to build better processes, often by removing some of the process pieces and ideas that hold them back.
Lean product process items addressed
If you have thought about taking on more lean principles and ideas, this text can benefit you. The Lean Product Playbook defines and shows the lean process in an easy to understand way. It breaks it apart into steps that are easy to repeat. The text defines it as a methodology for building up your software products in an iterative process and bringing them to the market. Items in the lean process that are addressed are as follows.
How to figure out your ideal customers
Identify the customer needs that you do not meet
Creating solid product strategy
How to figure out the MVP of your product
Help to design your MVP
Testing your product with real customers
How to iterate quickly, so you can get a good product fit in the market
THE HOW-TO GUIDE FOR CREATING PRODUCTS THAT CUSTOMERS LOVE
If you want to create successful products, and products that customers use, this text can help. The definition and lean process details of this text are valuable to any product organization. This text will help make product development simple and easy to take on. If you are interested in creating great products, then this is a read for you.
The playbook provides the ideas that let you apply lean principles to your product development process. It does so in a comprehensive manner and guides your process of creating great products.
Why check out the lean product ideas of this text
This text helps understand the process needed to create this powerful tool. It gives great information on the process, from start to finish. Getting into the inputs needed, creating a vision for the product, understanding the customer needs and goals, diving into needs and solutions, understanding proper prioritization, getting buy-in, presenting, and keeping it current.
Take your products to the next level with this helpful guide. It is a lean product guide that can truly help any team.
We only provide reviews for items and books we truly believe in. Check out Our Reviews and intent.
---
---
A great read listing out principles of Lean Product Development. The 13 Principles of Lean.
---