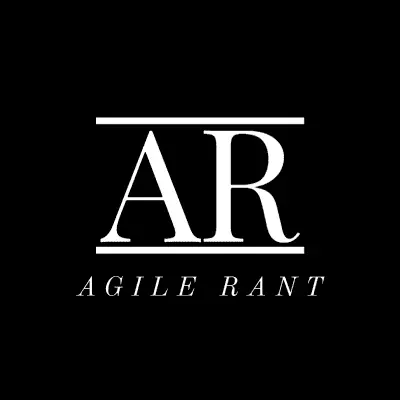 About Agile Rant, it starts with our commitment to building out Agile practices, software and product development practices, and knowledge sharing practices. Truly believing in the concepts of a team approach and that the more knowledge shared the better the solutions will be.
With over 15 years of experience in software development environments, including experience creating and coaching high-performance agile teams, we have a unique perspective to bring to help with your issues. Our experience comes from both startups and some of the largest corporations in the world.
Leveraging our experience to help guide teams to better ways of work, ways to solve the day to day issues they encounter, and solutions to help them overcome their biggest challenges. This is more than applying agile practices. It is about embracing the concepts that enable teams to solve their problems and deliver on their objectives.
About Agile Rant and the need for more knowledge sharing
Modern software and product development work moves very quickly, it is incredibly complicated, and requires much from those working it. It is also a fast changing job landscape and you have to keep learning new skills in order to continue to deliver value and complete the job responsibilities you own. This is not just about changing technologies, but ever evolving processes, approaches, and use of technologies.
Agile Rant aims to help build and share knowledge, to enable Agile teams to meet their challenges and achieve their goals. Which, does not apply to just software and product development. It applies outside of those environments for many job roles.
A huge part of Agile concepts and ideas is the teamwork that it enables. Agile Rant helps build up individual skills and concepts, but also helps build up the teams that these team members are a part of. It all comes down to teams offering better solutions than individuals can. And here at Agile Rant, we consider the combined knowledge out there to be the best team we could come up with. We want to tap into that and enable access to hit for all.
Ultimately growing in Agile is about embracing the adaptability and flexibility that it promotes. If there is nothing else about Agile Rant it is that we aim to help leverage those concepts to enable you to grow as an individual and as a team. All to help your organization excel!
Created, owned and operated by Travis Borer. An Agile, Technology, Product, and Software professional of over 15 years. Connect with Travis on LinkedIn at https://www.linkedin.com/in/travisborer/