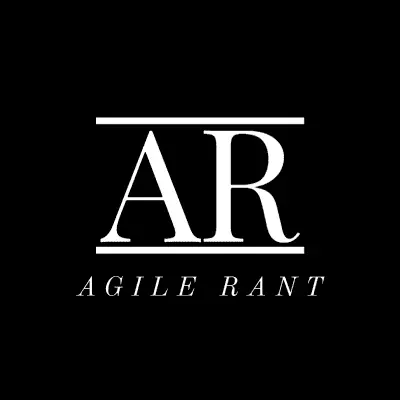 About Agile Rant, it starts with our commitment to building out Agile practices, software and product development practices, and knowledge sharing practices. Truly believing in the concepts of a team approach and that the more knowledge shared the better the solutions will be. Sharing our experiences to help further the concepts in Agile, Scrum, Lean, software and product development.
Technology is all around us and shapes our lives. Yet the work, processes, practices and other things involved with creating software technology can be complex, unclear, and unproductive.
At Agile Rant, we believe in the power of technology. We believe that it can be used to solve problems and make our lives easier. We also believe that we can use technology and ideas to further the processes involved with creating software technology and software products. Delivering what our readers need.
Our mission is to lead the way on idea, process, and use improvements for software and product development
What we offer
Experience
Willingness to share
Depth of detail
Collaboration
Digging deep and asking the right questions
About Agile Rant founder – Travis Borer
With over 15 years of experience in software and in product development, I have learned a great deal about building software products. Including experience creating and coaching high-performance agile teams. As well as building up agile teams. I have a unique perspective to bring, to help with your issues. I have spent time in true Waterfall development. I have spent time in Agile, Scrum, Lean and Scaled Agile based processes.
Another experience is seeing how different organizations tweak and use different concepts for their own implementation of these frameworks. After process and frameworks, I have experience working for some of the largest software companies in the world, as well as working for startups. Technology and products range from investment, insurance and financial products, to e-commerce, business communications and educational technology.
In addition to a great deal of real world experience in software and product development. I have both my Bachelor's of Science and Management of Information Systems, as tools used to help learn and grow as I move forward.
My drive for doing this comes from a place where I always want to leave things better than I found them. I aim to learn and grow and share what I have worked hard to learn to help benefit others on their paths forward.
I always aim to leverage experience to help guide teams to better ways of work, ways to solve the day to day issues they encounter, and solutions to help them overcome their biggest challenges. This is more than applying agile practices. It is about embracing the concepts that enable teams to solve their problems and deliver on their objectives.
About Agile Rant and the need for more knowledge sharing
Modern software and product development work moves very quickly, it is incredibly complicated, and requires much from those working it. It is also a fast changing job landscape and you have to keep learning new skills in order to continue to deliver value and complete the job responsibilities you own. This is not just about changing technologies, but ever evolving processes, approaches, and use of technologies.
Agile Rant aims to help build and share knowledge, to enable Agile teams to meet their challenges and achieve their goals. Which, does not apply to just software and product development. It applies outside of those environments for many job roles.
A huge part of Agile concepts and ideas is the teamwork that it enables. Agile Rant helps build up individual skills and concepts, but also helps build up the teams that these team members are a part of. It all comes down to teams offering better solutions than individuals can. And here at Agile Rant, we consider the combined knowledge out there to be the best team we could come up with. We want to tap into that and enable access to hit for all.
Ultimately growing in Agile is about embracing the adaptability and flexibility that it promotes. If there is nothing else about Agile Rant it is that we aim to help leverage those concepts to enable you to grow as an individual and as a team. All to help your organization excel!
Created, owned and operated by Travis Borer. An Agile, Technology, Product, and Software professional of over 15 years. Connect with Travis on LinkedIn at https://www.linkedin.com/in/travisborer/